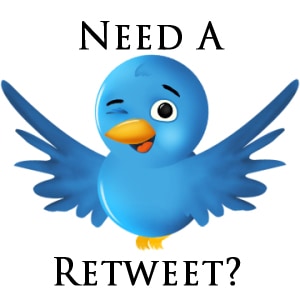 LIKE ME, RETWEET ME, FOLLOW ME, LINK WITH ME!
It gets overwhelming at times.  How do you accurately interact on social media?
The trick is trying to figure out how to get your message across, increase your exposure, but make sure you do it in a way that builds rapport with those in your social network communities and provide value for them all at the same time!
WHEW!  Did you get all of that?
Luckily today I am going to explain in simpler terms how to build a strong, organic (meaning you aren't purchasing them) community, that will also help with the value you provide them.
First things first: PROVIDE VALUE!
You can't do anything until you start providing value.  I struggled with this in my early days of my facebook and twitter pages.  So much so that I almost felt stick to my stomach when I looked at my posts on my MarketingFunWithMike facebook page from 2010 when I first launched it.  I didn't know better and I was energized and trying but really all I was doing was pushing without value instead of pulling in with value.
Find out what you can provide to people that they actually care about. Also find out something that you can provide that no one else can or does. Retweeting great articles, supplying someone else's motivational quotes, etc are all things that I do from time to time but I try to stick with as much original content that I believe is valuable to my network.
For me it is Hot Dog Stand Marketing, my book, original blog posts, sports marketing articles from this website, podcasts with people who are out in their fields doing something they love, etc. Beyond that I try to be normal, myself, and funny!  Nothing stops interaction quicker than a robot. Dig around and find out what you can do to provide something that 1) people care about and 2) not many or no one that you know of provide. You do that and your value is there!
Making friends starts with being yourself!
We can be so funny, likeable, and normal in the real world when sitting across a table to someone.  Why can't we be the same way when we are on social media??
The key to building rapport and a true fun and loyal social network and community is being yourself.  If you have a few quirks about yourself then poke fun at them.  If you find something truly motivational then post it!  Don't worry about what other people may or may not think about what you have to say.  If you are providing value and you prove that you are being yourself and doing it a non threatening manner than you will have friends, followers, etc be all in to what you are doing!
People can sniff fake a mile away.  Don't buy that cologne or perfume, it reeks of desperation and people love to stay away from it!
What else?
You are building value.  You are showing rapport and being human.  What are the next steps to interaction on social media? Helping others!  Start engaging with your community and finding others out there that you find interesting.  Have a conversation.  Reach out to them and talk to them.
My wife was SHOCKED when I told her that when I emailed Seth Godin and Bob Burg (two men who simply are about the biggest names in the world at what they do) they both emailed me back within the hour to just say thank you and wound up having a dialogue about what I did and what they did. People are inherently nice I believe, especially if you reach out to say something kind to them.
Another pointer…
Listen MORE than you Talk! Read more than you speak.  I am guilty of this from time to time but I am now trying to focus more attention on what others are saying than on what I want to say. Listen then Respond.  Engage.  Provide Value. Make a friend.  Start a community.  Be Yourself. Build your Network. Rinse and Repeat.  If you get frustrated, good.  That means you are doing the right things.  It takes time and it takes dedication.
From there you should be able to Do Something REMARKABLE, SPECIAL, and hopefully spread your word/revolution! And if you are lucky…leave something behind that Chris Guillebeau likes to call LEGACY WORK. Now go get after it!  I'm sure in the time you read this three more social networks have started.
Thanks for reading everyone!  As always please tweet us @SportsNetworker with your thoughts or leave your comments below.  Additional feedback or questions/help you can always email me directly at mike@marketingfunwithmike.com