Are You Struggling To Land A Job In Sports?
Aspiring sports business professionals today face an enormous amount of pressure to find a job. For every job that is posted there are hundreds (if not thousands) of applicants with similar backgrounds, credentials and education.  It has never been harder to land the job of your dreams in the sports industry.
As difficult the job market is, there are still opportunities out there for those that have the courage and show an aptitude for letting go of the familiar.
Making the shift to manage your sports career search, as a "business" is one of the most vital changes you can make!
Do You Have A Sports Career Search Strategy?
Matt combines his 19 years in the sports industry as well as his corporate America background (Microsoft & FedEx) and delivers fresh, unique and relevant information to his clients. Nothing can get accomplished without a strategy and that's just the start of the "Sports Career Search Strategy" program that will get you started!
Matt has put together an enlightening, 4 step process that is quick, to the point and most importantly…easy to implement!
[list style="blue-check-4″]
How to POSITION yourself to the target market you are going after
How to PROMOTE yourself with professionalism and integrity
How to PACKAGE yourself to create a powerful personal brand
How to PARTNER with others to help spread your message
[/list]
How does it work?
Just like any sport, a career search should start with a strategy.  When you go through the one-on-one coaching sessions you will come away with not only a clear strategy and a game plan that you will be able to execute but specific techniques required in a successful career search including:
[list style="blue-check-5″]
How to effectively build and utilize your network
Messaging and communication strategies; both verbal and written
Positioning statements
Interviewing techniques and tips
Evaluation of skill set and experience and how to position it as part of your career search strategy
Research and refine a "go to" list of; references, industry segments, companies and individuals to help target your approach
Presentation skills (informational interviews, traditional interviews as well as networking events)
Skill development process for college students, grad students and young professionals
A unique, practical and fresh approach to help guide you, as you pursue your goals to work in the sports industry.
[/list]
*All coaching sessions are conducted remotely either via Skype or phone call
What Does It Cost?
Matt's sports career coaching rate is $150 – $200/hr (depending on the package you choose)
2 Session Package – $200/session ($800 Total)
The 2 session package is geared for those with some experience but still require some laser focused support to enhance their personal branding and career search efforts. 
4 Session Package – $150/session ($600 Total)
The 4 session package is the cornerstone of the career coaching program.  You will work with Matt on all 4 aspects of the Sports Career Search Strategy. 
Click the link below to email Matt and inquire about setting up your own Sports Career Search Strategy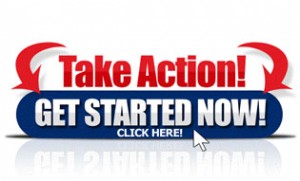 ARE YOU READY TO GET IN THE GAME?